Whether you need to cut, grind or sand a variety of materials, angle grinders prove to be invaluable tools thanks to their remarkable versatility. Available in corded or cordless variants, there are plenty of models to choose from at your disposal.
To assist you in selecting the right angle grinder, our handpicked selection lists top-performing models, chosen based on our first-hand experience using multiple grinders. Our testing and up-to-date research further ensure the quality of our recommendations.
Our Top Picks At A Glance:
How The DIY Works Team Tests & Rates Angle Grinders
Over the years, we've used a number of different angle grinders to chase walls, perform tricky cuts on tiles, cut through metal and concrete, car repairs and many other applications (as shown in some of the images below). Therefore, we feel that we have plenty of experience to base our recommendations on for this article.
Richard Morgan/DIY Works
Richard Morgan/DIY Works
To keep up our commitment to reviewing and testing the latest angle grinders (for this article), we are continually upgrading the tools with the latest offerings from the top brands in the UK. DEWALT, Makita and Bosch are our "go-to" angle grinders but there is plenty of options to choose from to best suit every budget.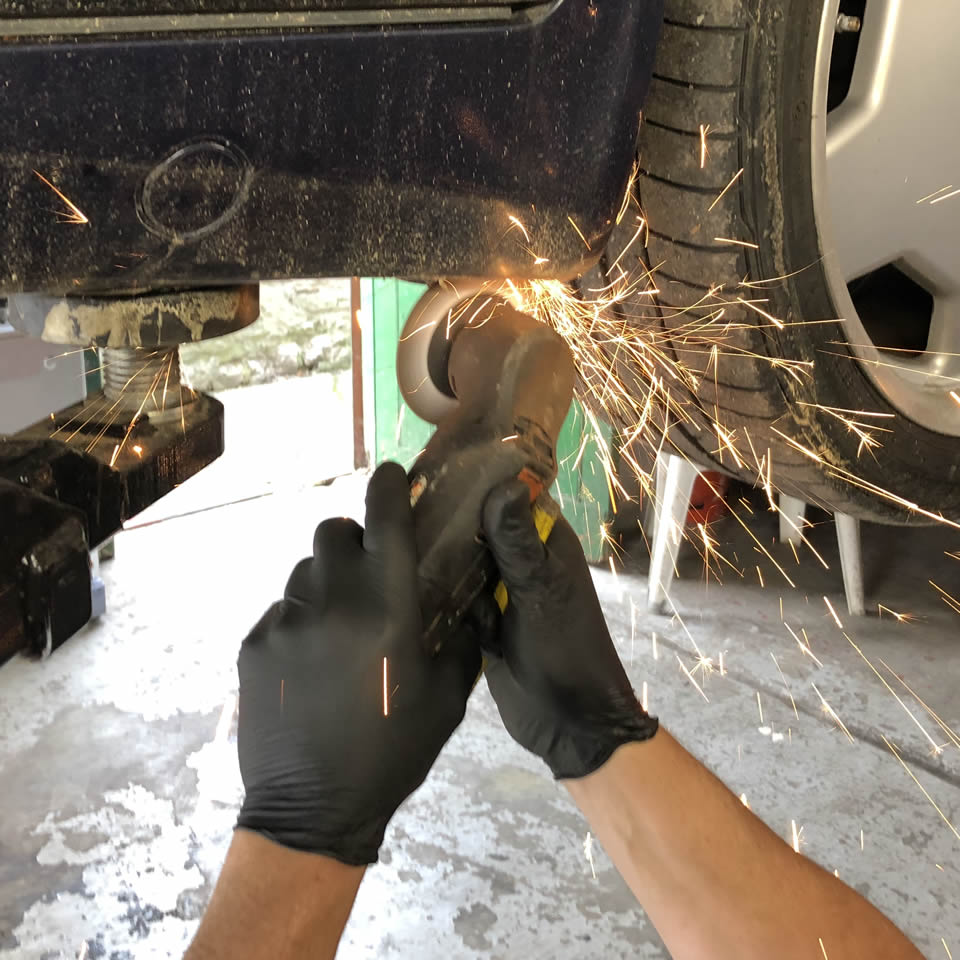 Richard Morgan/DIY Works
Richard Morgan/DIY Works
In terms of our preference, cordless units are our favourite type of angle grinder to use and below is a video of us putting the DEWALT DCG405N (as rated above) to the test. As you can see, it cuts through the wall with ease.
It's important to note that if you decide to choose a cordless angle grinder, we strongly recommend purchasing a second battery. Most have a continuous run time between 30 to 60 minutes, which may not be long enough for those who intend to use them all day.
As well as our testing and experience of using a range of angle grinders, we also based our recommendations on the latest research and several factors. Some of the factors that we took into consideration included the tool's build quality, performance, usability, design, functionality, warranty and value for money.