The purpose of a central heating magnetic filter is to capture any contaminants before they reach the boiler. As you can imagine, this comes with many benefits because it helps to keep the system clean, which will extend the life of the boiler and ensure it runs efficiently.
In terms of the installation, they are fitted to the pipe that returns water to the boiler (as shown in the photo of our MagnaClean filter above) and the magnets work by attracting contaminants before they are passed back to the boiler. As you'll see from our testing and experience using these filters, they certainly capture a lot of contaminants over time.
To help you choose the right magnetic filter for your central heating system, our hand-picked selection features top-performing models chosen through our first-hand experience using and seeing the results from multiple types, testing and the latest research.
Our Top Picks At A Glance:
How The DIY Works Team Tests & Rates Central Heating Filters
As we own a number of properties (Airbnb's and rentals), it means that we also have several boilers to maintain. Therefore, over the years, we've had various central heating filters installed during new boiler installations as well as servicing where applicable. In terms of installing them, we left that to the professional heating engineers.
However, when installing the filters, we always ask for their input in terms of the installation process. During the testing of the filter's effectiveness, when the boiler is being serviced, we also ask to see the containments that they've captured.
As you can see in the images below from a recent boiler service, the TF1 filter (as recommended in our roundup) captured a lot of debris during a single year of use in one of our rental properties.
Richard Morgan/DIY Works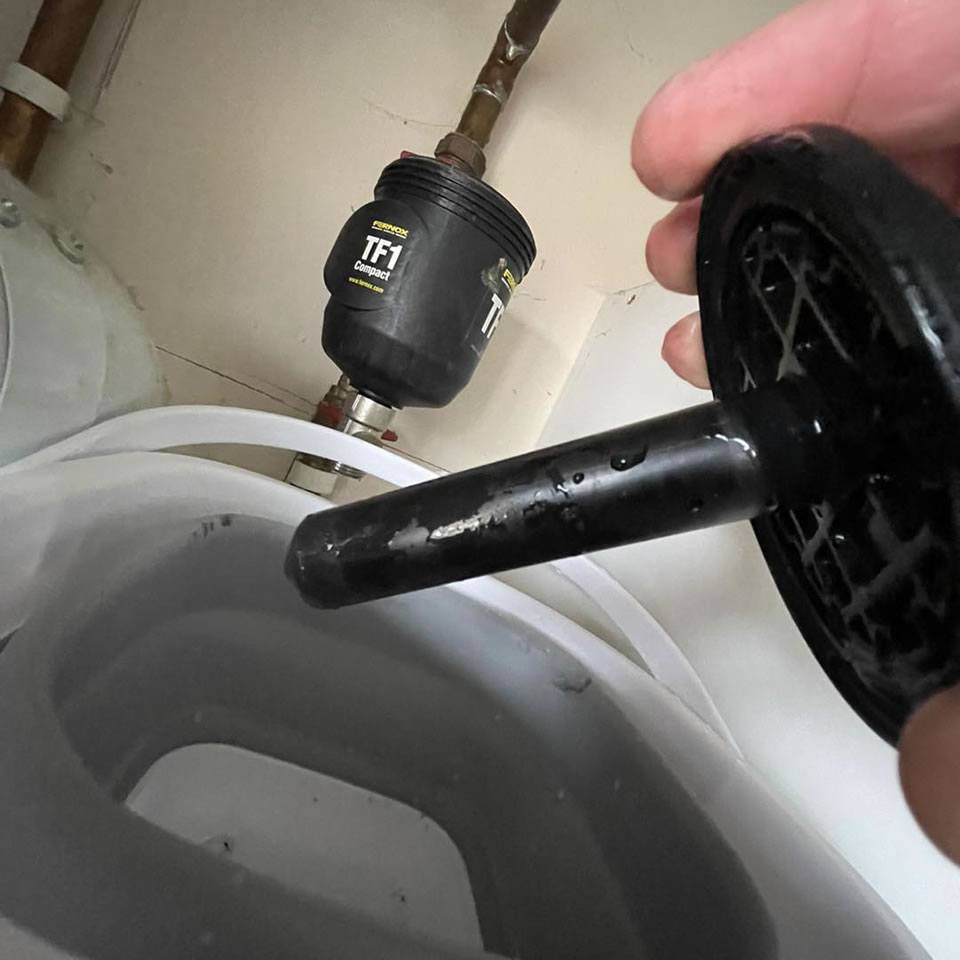 Richard Morgan/DIY Works
To keep up our commitment to reviewing and testing the latest central heating filters, we are continually testing the latest offerings from top brands in the UK. This means that we are upgrading our current central heating filters during the boiler's annual servicing when we spot that brands have released new and improved filters.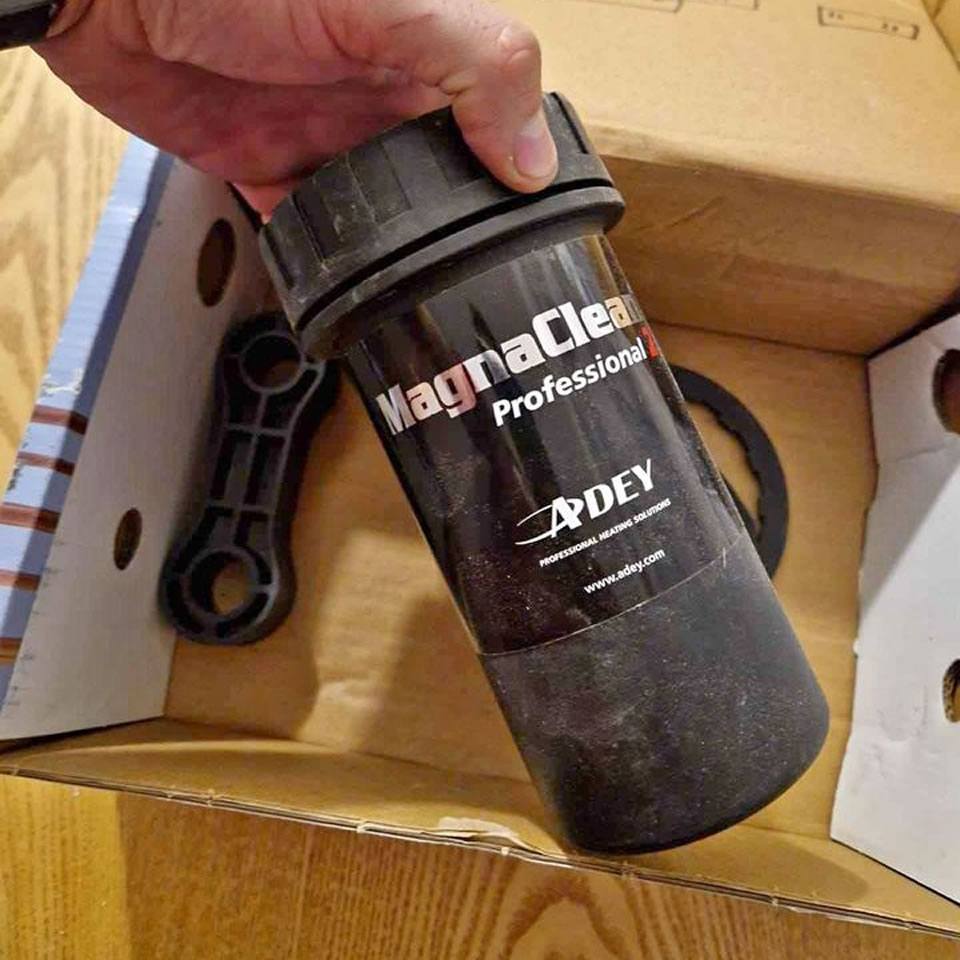 Richard Morgan/DIY Works
Richard Morgan/DIY Works
As well as our testing and experience with a range of central heating filters, we also based our recommendations on the latest research and a number of factors. Some of the factors that we took into consideration included the effectiveness, ease of installation, supplied hardware, certification, design, warranty and value for the money.