Although not as widely used as a stain or oil, decking paint is perfect for covering an older colour and providing a thicker finish (as shown in the image above). This is because stains contain a colour pigment that changes the natural colour of the wood and oil only penetrates the grain of the timber. Therefore, if you require a complete colour change, painting is often the best solution for transforming your decking.
To help you choose the right decking paint, our hand-picked selection features top-performing paints chosen through our first-hand experience painting a range of decking in varying conditions (i.e. painting brand new and over existing colours). We also thoroughly tested multiple paints and carried out the latest research.
Our Top Picks At A Glance:
How The DIY Works Team Tests & Rates Decking Paints
As many of our properties (Airbnb's and rentals) have decking, we find ourselves giving them a lick of paint every other year to keep them looking fresh.
Therefore, over the years, we've tried and tested a range of decking paints and experimented with different colours as shown by some of the photos below. During our ongoing testing of the decking paints, we look into the paint's quality, ease of application, finish, compatible surfaces, anti-slip qualities, drying time and durability.
Edward Bailey/DIY Works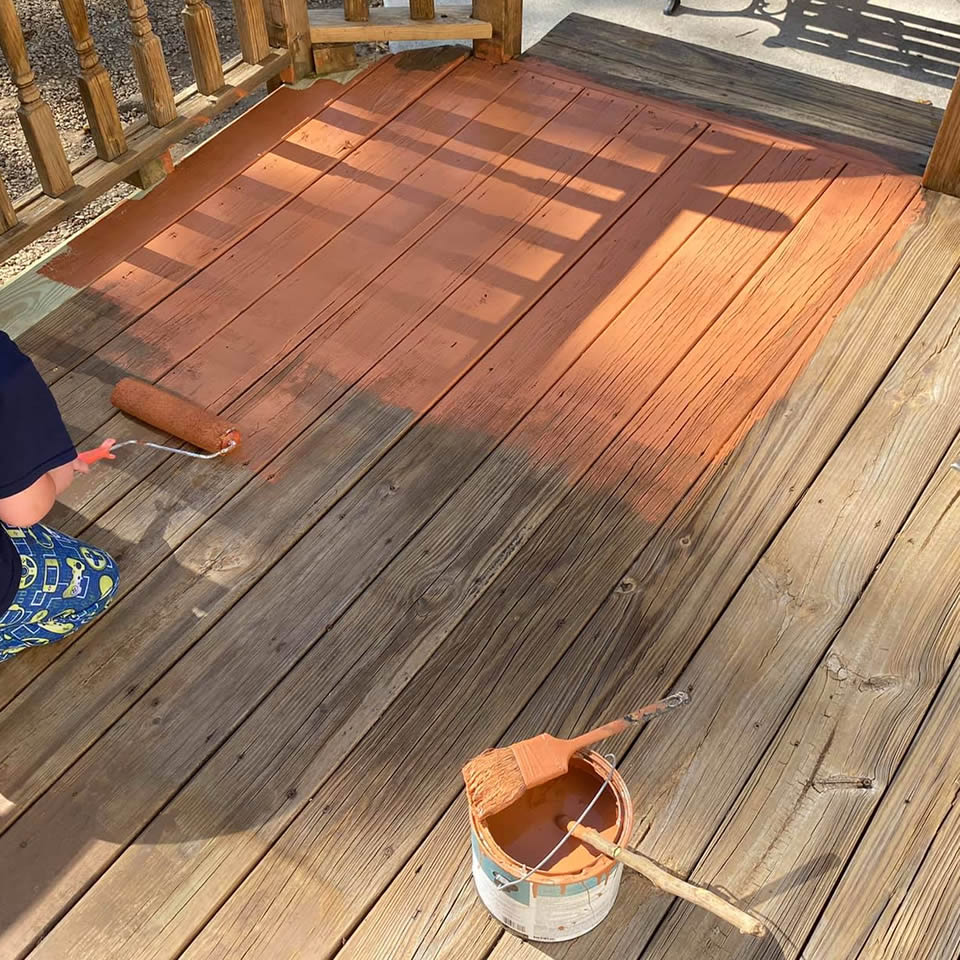 Edward Bailey/DIY Works
To keep up our commitment to reviewing and testing the latest decking paints (for this article), we are continually testing out the latest offerings from top brands in the UK.
Below are some of the most recent paints we've tested on decking and recommended within our roundup above.
Edward Bailey/DIY Works
Edward Bailey/DIY Works
As well as our testing and experience of using decking paint, we also based our recommendations on the latest research and several factors. Some of the factors that we considered included the paint's durability, colour selection, ease of application, finish, anti-slip qualities, drying time, tin sizes available and value for the money.