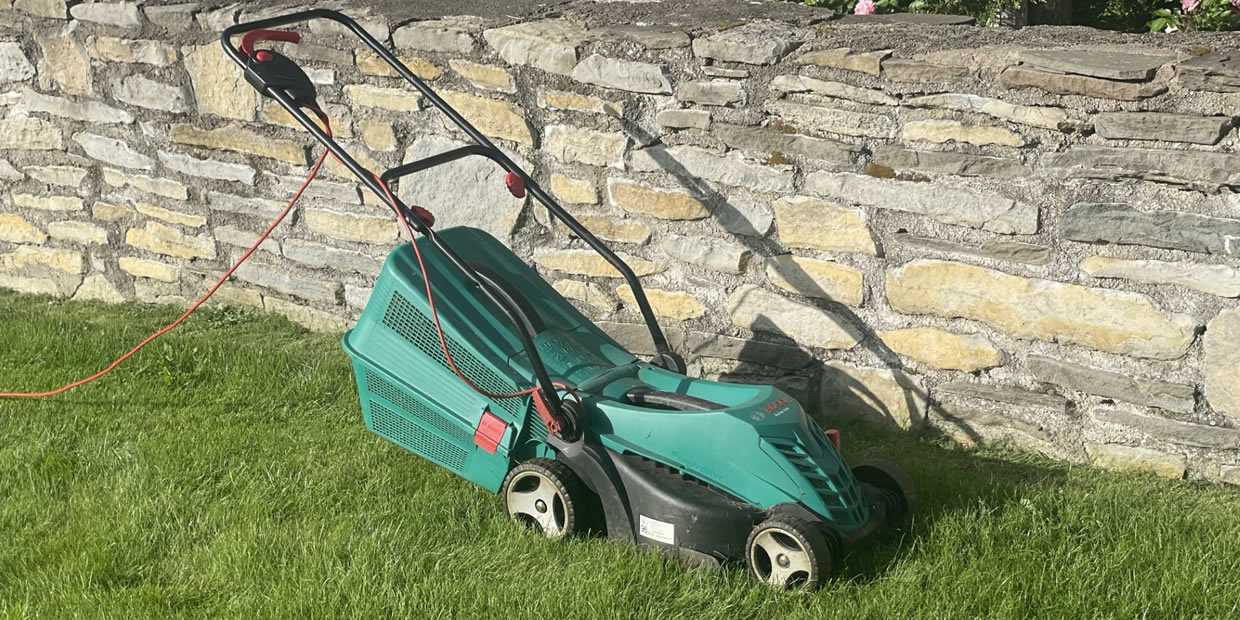 When compared to petrol lawn mowers, the electric counterparts are a cleaner, quieter and more convenient choice for maintaining your lawn. As long as you are happy to manage the power cord as you move around your lawn, they are the most cost-effective type of lawn mower to use and there is a huge selection to choose from.
Our selection of electric lawn mowers features top-performing models chosen through our first-hand experience using multiple machine, testing and thorough research.
Our Top Picks At A Glance:
How The DIY Works Team Tests & Rates Electric Lawn Mowers
As we own and maintain the gardens of multiple properties (rentals & Airbnb's), it gives us the opportunity to test out a variety of lawn mowers. From the premium Bosch AdvancedRotak with its impressive performance to the lightweight Flymo EasiGlide, we've tried and tested a selection of the top-rated examples that are available in the UK.
During our ongoing testing, we analyse the mower's build quality, performance, unique design features, usability, cutting heights, grass collection and ergonomics. As you can see from the photos of our testing of the Bosch Rotak, we really do put the mowers straight to the test and we attempt to cut grass of all lengths as well as lawns that are flat and feature slopes.
Archie Rich/DIY Works
Archie Rich/DIY Works
To keep up our commitment to reviewing and testing the latest electric lawn mowers (for this article), we are continually testing out the latest offerings from top brands in the UK. This means that when we notice a brand has released a new and improved model, we will attempt to buy it and put it to the test (where applicable).
Archie Rich/DIY Works
Archie Rich/DIY Works
Below is a video that we posted on our YouTube channel that shows us testing one of our top recommendations (Bosch Rotak). As you can see in the video, it's a small electric lawn mower that's easy to use and very lightweight (we were pushing it around with just one hand!).
As well as our testing and experience using multiple electric lawn mowers, we also based our recommendations on the latest research and several factors. Some of the factors that we took into consideration included the mower's performance, build quality, design, ability to be stored, cutting height adjustment, grass collection, ergonomics, usability, noise output, warranty and value for money.