A garden roller is the best tool for levelling soil and addressing uneven areas on your lawn through either pushing or pulling motions. Whether you opt for one that's filled with sand or water, they come in various sizes to best suit your requirements.
To assist you in selecting a garden roller, our handpicked selection lists top-performing rollers, chosen based on our first-hand experience using them to level lawns, topsoil (as shown in the image above) and many other garden surfaces. Our testing and up-to-date research further ensure the quality of our recommendations.
Our Top Picks At A Glance:
How The DIY Works Team Tests & Rates Garden Rollers
Whether we are rolling soil ready to lay turf, flattening out bumpy lawns in properties that we manage, or even pressing grass seeds into topsoil, we have plenty of experience with rollers in various applications. This means that over the years, we've had the pleasure of testing out a variety of rollers on which to base our recommendations.
During our ongoing testing, we analyse the roller's build quality, ease of assembly, scraper effectiveness and ease of filling and draining the drum.
Archie Rich/DIY Works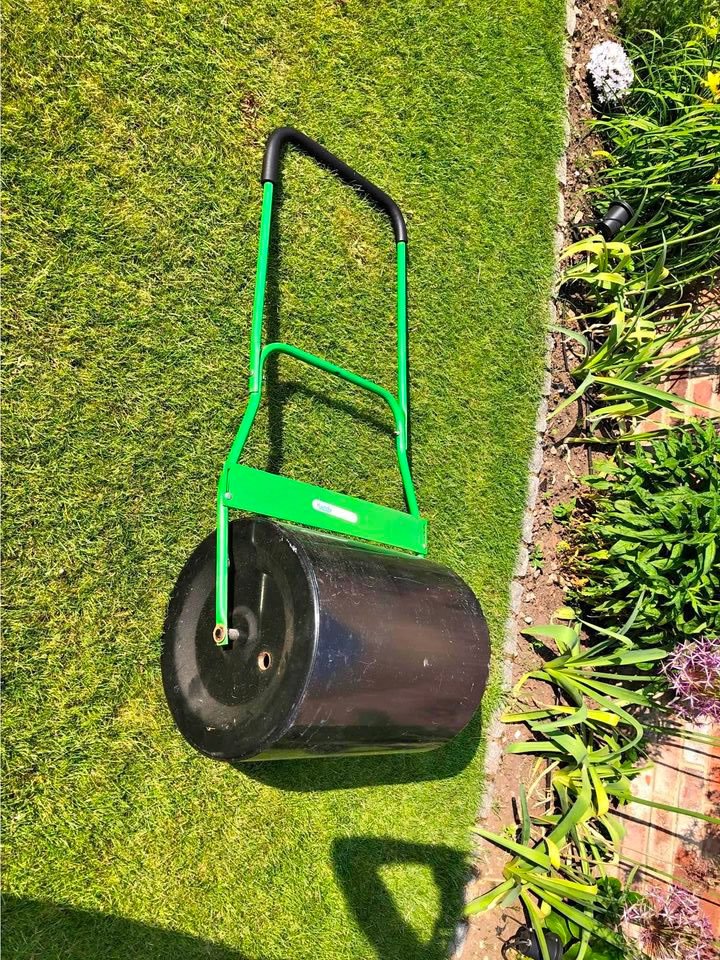 Archie Rich/DIY Works
To keep up our commitment to reviewing and testing the latest garden rollers (for this article), we are continually testing the latest offerings from top brands in the UK. This means that if we notice a brand has released a new and improved model, we will attempt to buy it and put it to the test where applicable.
As well as our testing and experience using multiple rollers, we also based our recommendations on the latest research and several factors. Some of the factors that we took into consideration included the roller's build quality, working width, the total weight with sand or water, handle/grip, assembly, additional features, usability, warranty and value for money.