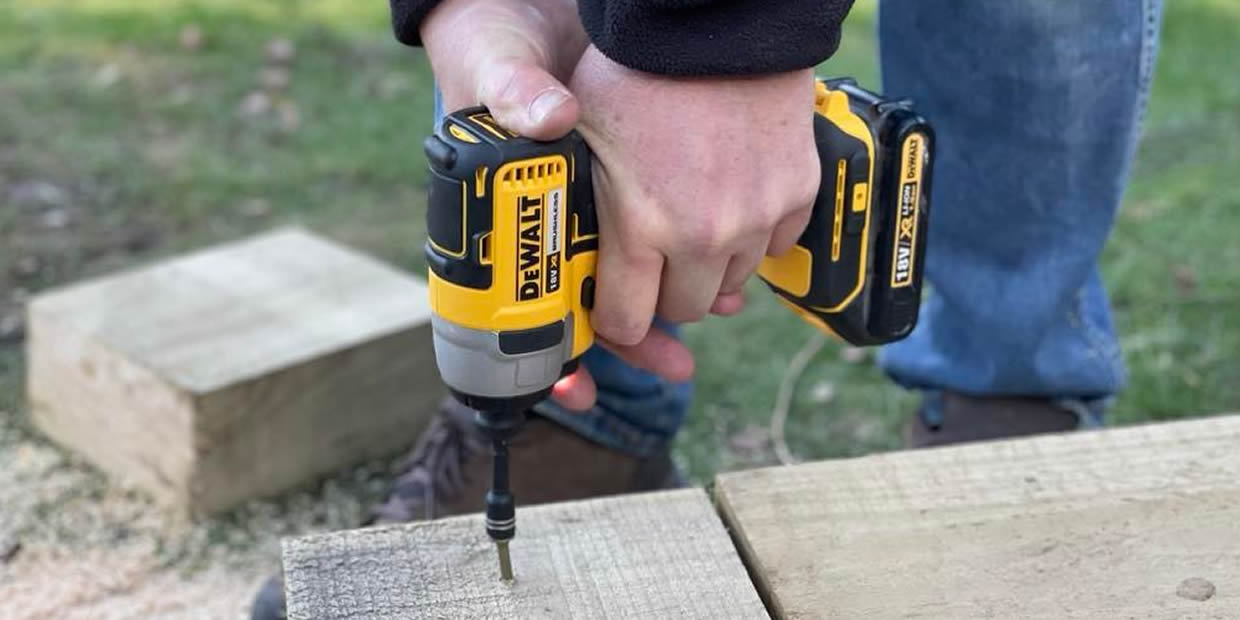 The purpose of an impact driver is to drive large screws, bolts, or other fasteners into wood and metal with powerful rotational blows. Unlike a cordless drill, impact drivers feature higher torque ratings, enabling more efficient and effective fastening.
It's important to note that impact drivers and impact wrenches aren't the same tools as they serve different purposes. This is because wrenches are far more heavy-duty and offer more torque, which is required for loosening or fastening sockets. Impact drivers on the other hand are best suited to driving screws and they also use a 1/4-inch hex drive.
To assist you in selecting the right corded or cordless impact driver, our handpicked selection lists top-performing models, chosen based on our first-hand experience driving screws, bolts and other fasteners into a range of surfaces. Our testing and up-to-date research further ensure the quality of our recommendations.
Our Top Picks At A Glance:
How The DIY Works Team Tests & Rates Impact Drivers
An impact driver is a tool that we have plenty of experience with and over the years, we've used them for a variety of tasks. Whether that's to drive screws through sleepers, joists, boarding, decking or a range of other materials, it's certainly the "go-to" tool for the job. As shown in the photos below, we have experience using multiple impact drivers and it's a tool that we consider ourselves to be very knowledgeable to talk about.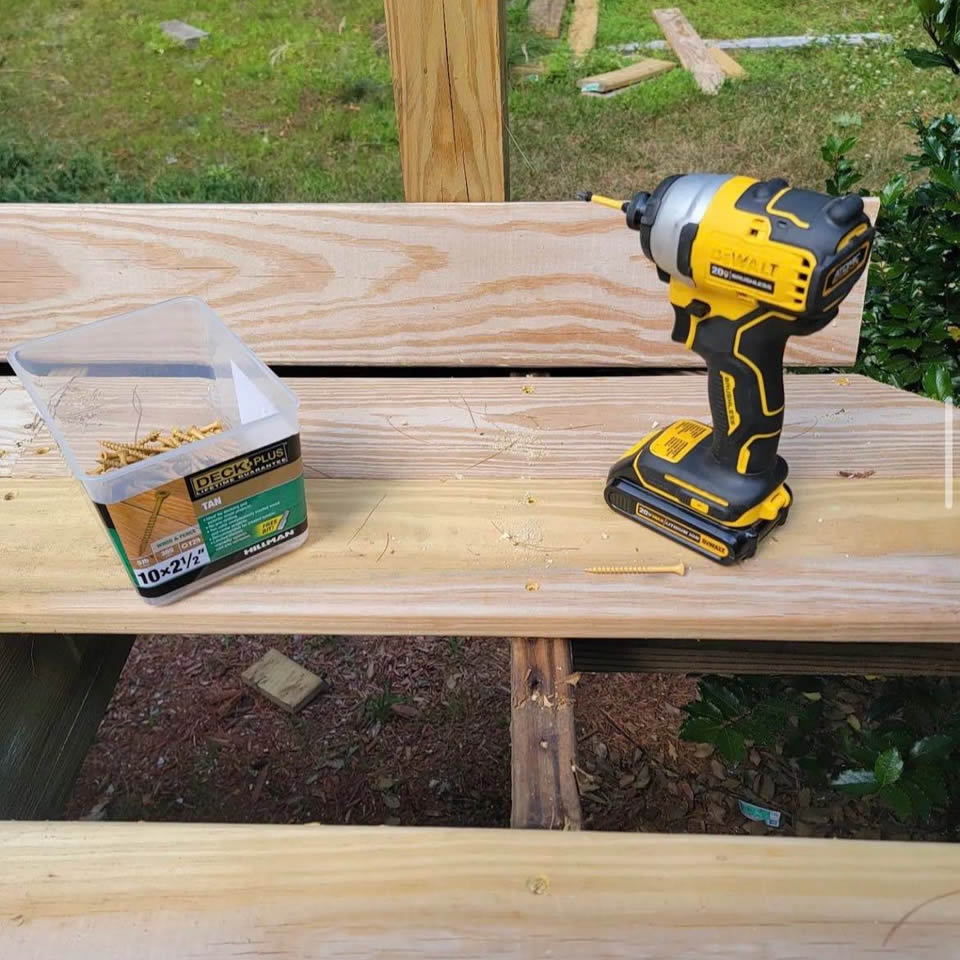 Richard Morgan/DIY Works
Richard Morgan/DIY Works
To keep up our commitment to reviewing and testing the latest impact drivers (for this article), we are continually upgrading our units to the latest offerings from the top brands in the UK. Our favourite impact drivers that we highly rate are the DEWALT and Makita units but recently, we managed to get our hands on a Milwaukee unit and we found it to be quite impressive when installing new decking.
Richard Morgan/DIY Works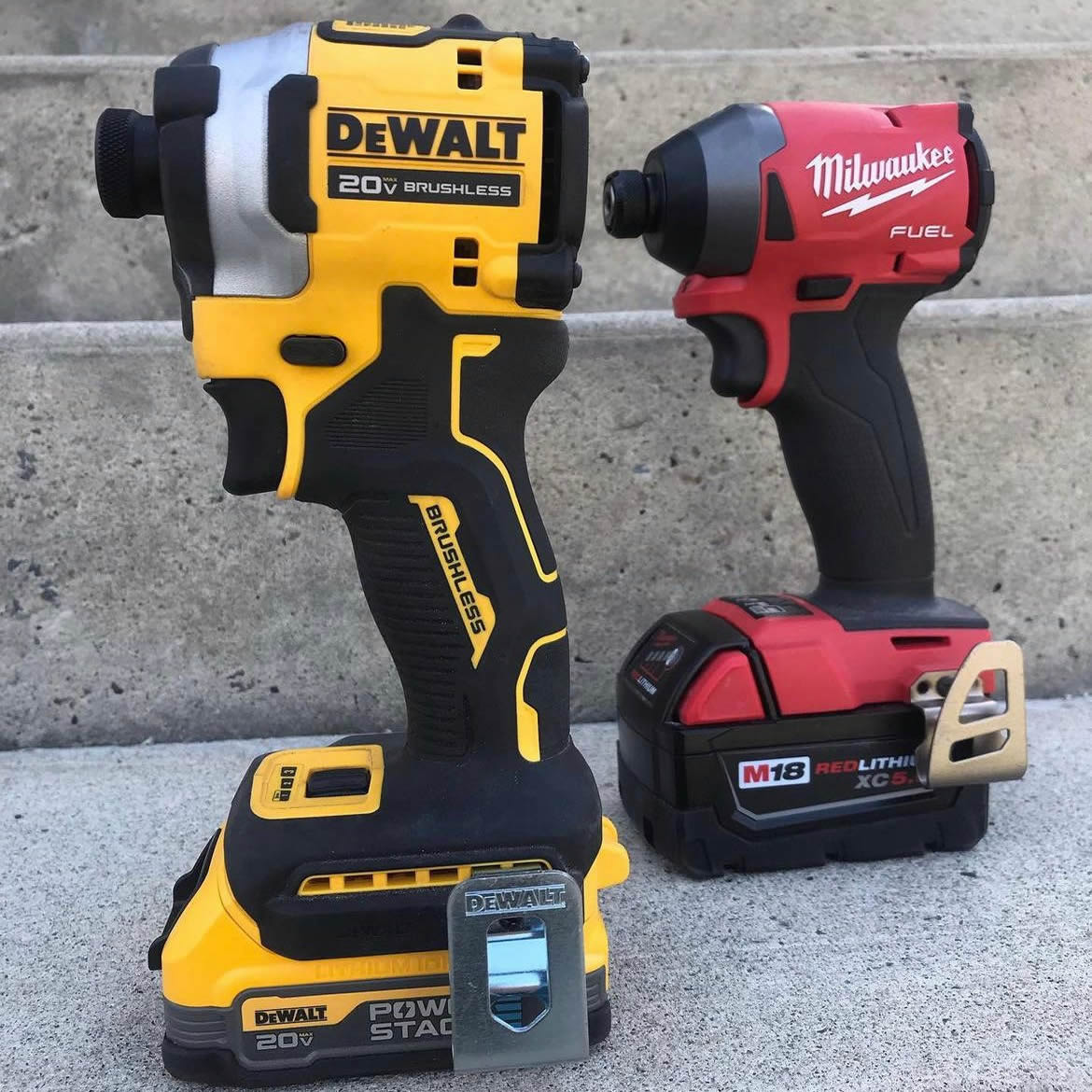 Richard Morgan/DIY Works
To see the ease of driving a screw through a sleeper, watch our video below which shows us testing the DEWALT unit.
As well as our experience and testing of impact drivers, we also based our recommendations on the latest research and several factors. Some of the factors that we took into consideration included the tool's quality, performance, additional features, power modes, design, warranty and value for the money.