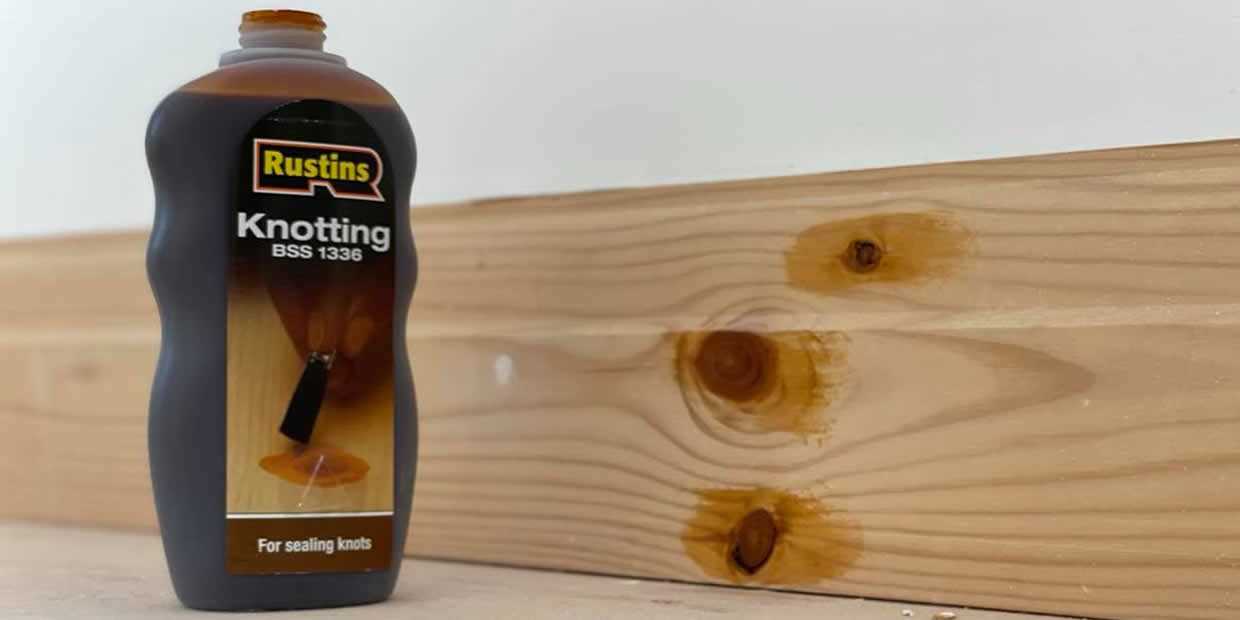 Before painting any wood, it's important that you treat any knots with a knotting solution to avoid any seepage or discolouration of the final finish.
Although you could skip this step and go straight to painting, after a few years you may begin to see the consequences as the seepage from the knots begins to discolour the paint.
To help you choose a suitable knotting solution, our hand-picked selection features top-performing formulas chosen through our first-hand experience treating knots (as shown in the image above), testing and the latest research.
Our Top Picks At A Glance:
How The DIY Works Team Tests & Rates Knotting Solutions
Whilst changing all the door frames, architraves and skirting boards within a recent house renovation, we took the chance to test a number of knotting solutions.
This involved brushing the formula onto the knots before painting. We also tested the solutions upon an outdoor wooden seating area and so far it's certainly stopped any seepages from the knots.
Although many people skip this step, we highly advise you don't because after a year or two, you'll soon see the seepage from the knots in the wood discolour your paint.
Edward Bailey/DIY Works
As well as testing, we also based our recommendations upon plenty of research and a number of factors. The factors that we considered included their effectiveness, ease of application, compatibility, time to dry and value.