A lawn scarifier is used to cut through the soil in order to remove dead moss, grass cuttings and other debris. Although available as a manual pushing scarifier, the best are powered by electricity, batteries, and petrol, as they produce far better results.
As well as how it's powered, signs of a good lawn scarifier can also be seen in its construction. For example, the best scarifiers use stainless or tempered steel teeth or blades, which are far more durable than the plastic alternatives.
To assist you in selecting a lawn scarifier, our handpicked selection lists top-performing models, chosen based on our first-hand experience using multiple manual, petrol, electric and battery-powered machines. Our testing and up-to-date research further ensure the quality of our recommendations.
Our Top Picks At A Glance:
How The DIY Works Team Tests & Rates Lawn Scarifiers
As we own several properties (personal homes, Airbnb's and rentals), we find ourselves using a lawn scarifier quite regularly. Usually, we will scarify the lawn twice a year, with light scarification in spring and more heavy scarification in autumn.
As shown in the photos below, scarifying your lawn produces quite a lot of debris (depending on its condition), and in the examples, the first was a relatively small amount, whereas the second lawn certainly benefited a lot from the scarifying.
Archie Rich/DIY Works
Archie Rich/DIY Works
Therefore, over the years, we've tried and tested several machines and gained plenty of experience with all types (cordless, petrol and manual scarifiers) on a range of different lawn conditions.
During our ongoing testing, we analyse the scarifier's usability, performance, adjustability, build quality and ease of assembly out of the box. With regards to adjustability, many come with levers at the top for adjusting the height as well as the option to switch the blades (as shown in the photos below).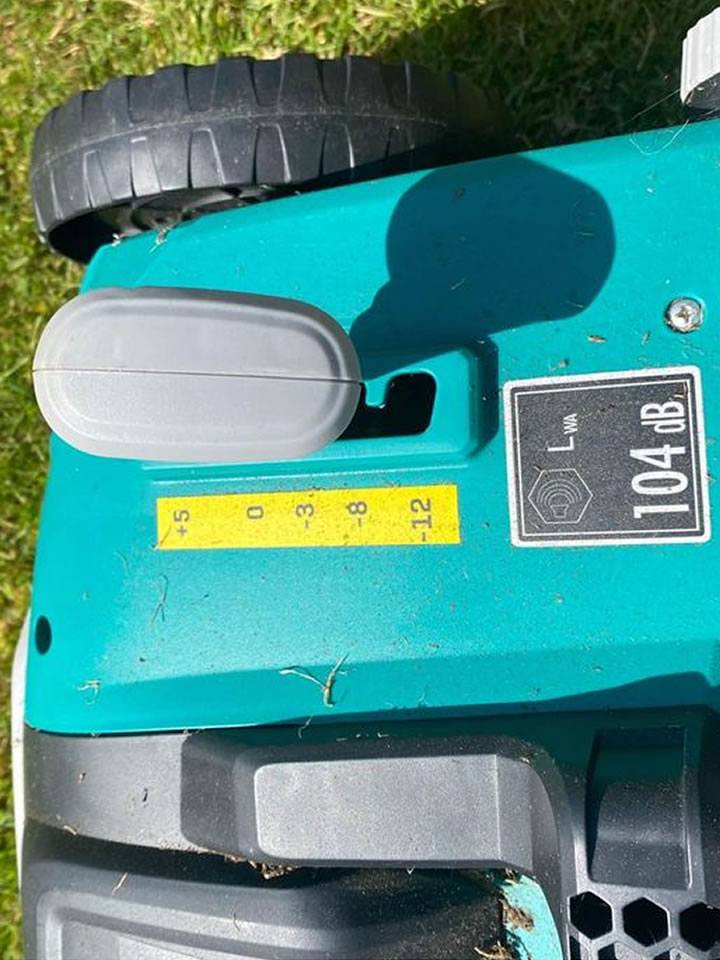 Archie Rich/DIY Works
Archie Rich/DIY Works
To keep up our commitment to reviewing and testing the latest lawn scarifiers (for this article), we are continually testing out the latest offerings from top brands in the UK. This means that when we notice a brand has released a new and improved machine, we will attempt to buy it to put it to the test (where applicable).
Archie Rich/DIY Works
Archie Rich/DIY Works
As well as our testing and experience using multiple lawn scarifiers, we also based our recommendations on the latest research and several factors. Some of the factors that we took into consideration included the scarifier's performance, usability, ease of assembly, height adjustability, design, build quality, warranty and value for money.