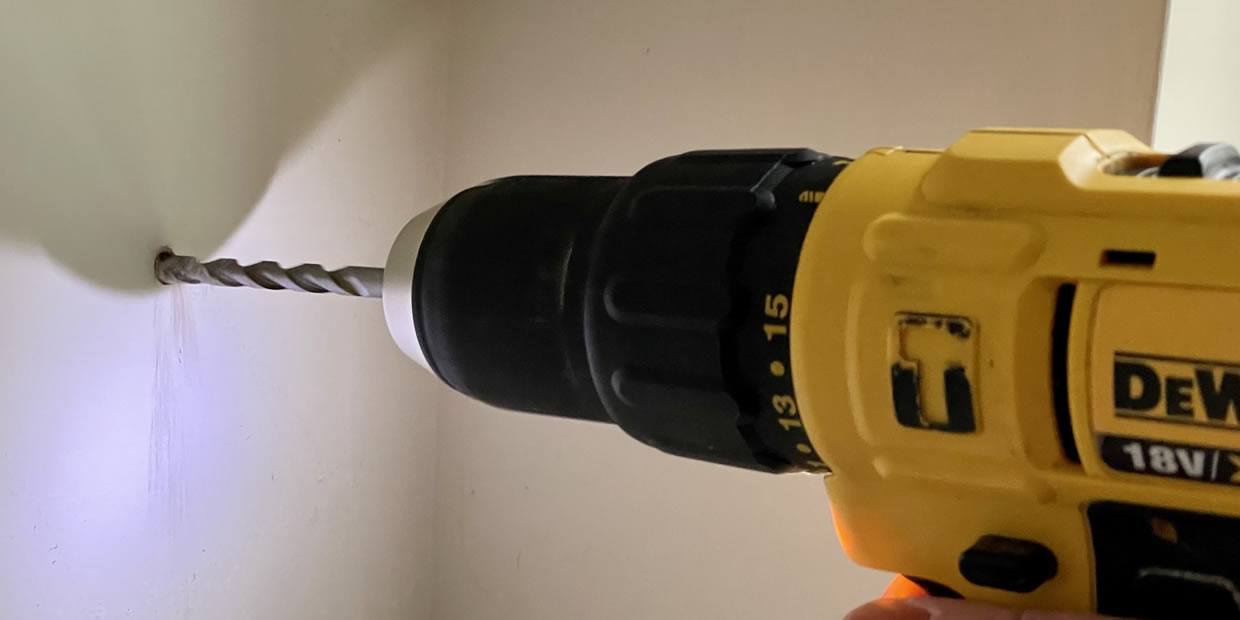 Masonry drill bits excel in drilling clean, accurate holes in challenging surfaces such as stone, brick walls and concrete foundations. Specifically designed for the task at hand, they feature robust carbide tips for heavy-duty drilling and are available in multiple types, sizes and sets to suit standard drills in a hammer setting and SDS drills.
To assist you in selecting the right masonry drill bits, our handpicked selection lists top-performing bits, chosen based on our first-hand experience drilling into brick, concrete and stone. Our testing and up-to-date research further ensure the quality of our recommendations.
Our Top Picks At A Glance:
How The DIY Works Team Tests & Rates Masonry Drill Bits
As we are avid DIY'ers at DIY Works, we go through a lot of masonry drill bits and as we document our first-hand experience using them (for this article), we've tested several types from multiple reputable brands in the UK.
As you can see in the photos below, masonry drill bits can be used for a range of applications. For example, below we are drilling through a stone wall to hang a "no parking" sign as well as using a masonry core bit to make an opening for a new extractor fan. We could show you hundreds of photos of our experience with masonry drill bits because we use them regularly with the types of DIY that we carry out.
David White/DIY Works
David White/DIY Works
During our ongoing testing of masonry drill bits, we analyse their build quality, durability, performance drilling through various masonry surfaces and accuracy. As you can see in the photos below, we own several different sizes of masonry drill bits and we also attempt to use them in a variety of cordless drills and SDS drills that we own to thoroughly test them.
David White/DIY Works
David White/DIY Works
To keep up our commitment to reviewing and testing the latest masonry drill bits (for this article), we are continually testing out the latest offerings from top brands in the UK. This means that when we notice a brand has released a new and improved drill bit, we will attempt to purchase it and put it to the test (where applicable).
As well as our testing and experience using multiple masonry drill bits, we also based our recommendations on the latest research and several factors. Some of the factors that we took into consideration included the drill bit's build quality, size availability, durability, accuracy, type, warranty and value for money.