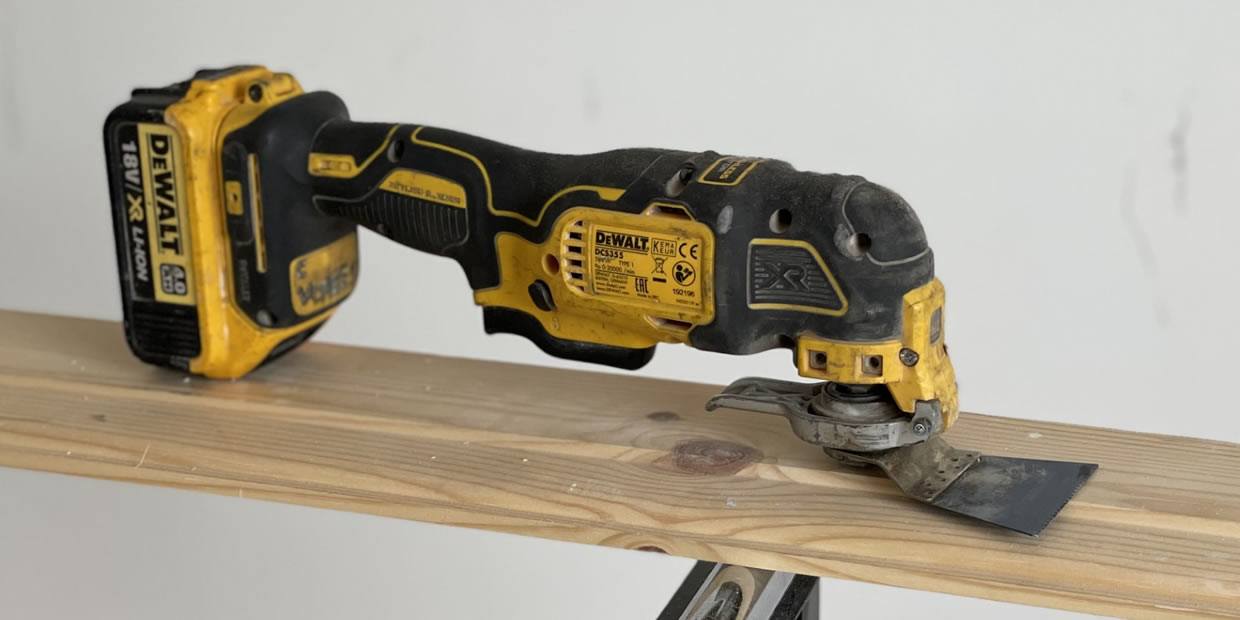 Oscillating multi-tools are the best tools to use for small cutting jobs and due to their versatility, they are one of the most useful tools to carry in your toolbox. Whether you require a corded or the desirable cordless variant, there is plenty to choose from at your disposal.
To assist you in selecting the right oscillating multi-tool, our handpicked selection lists top-performing models, chosen based on our first-hand experience using multiple to cut a range of surfaces. Our testing and up-to-date research further ensure the quality of our recommendations.
Our Top Picks At A Glance:
How The DIY Works Team Tests & Rates Multi-Tools
Multi-tools don't just cut extremely well but they can also be used for several other applications such as sanding and removing grout. We've owned several over the years and it's a tool that we carry in our toolbox everywhere.
As you can see in the photos below, we've used multi-tools to cut holes in plasterboard, replace plug sockets, accurately cut wood flooring and even chase wires. They are very versatile tools and until you've used one, you won't understand what all the fuss is about. They've transformed the way we carry out some of our DIY and when we speak to other professional tradesmen, they completely agree and it's also one of their "go-to" tools.
During our ongoing testing of multi-tools, we analyse their build quality, performance, ease of switching accessories, additional functions and usability.
David White/DIY Works
David White/DIY Works
To keep up our commitment to reviewing and testing the latest multi-tools (for this article), we are continually testing out the latest offerings from top brands in the UK. This means that when we notice a brand has released a new and improved model, we will attempt to purchase it and put it to the test (where applicable).
David White/DIY Works
David White/DIY Works
As well as our testing and experience using multiple multi-tools, we also based our recommendations on the latest research and several factors. Some of the factors that we took into consideration included the tool's build quality, performance, ease of changing accessories, usability, additional functions, warranty and value for money.