Adding security lights to the outside of your home or business is highly recommended as they illuminate footpaths and alert you of any unexpected visitors.
Whether you require a battery, solar or mains-powered light, there is a wide range to choose from at your disposal. However, if your budget allows, we highly recommend those that feature a motion sensor with an adjustable detection range of at least 5 metres or further.
To assist you in selecting the right security light for your property, our handpicked selection lists top-performing models, chosen based on our first-hand experience installing and using several security lights. Our testing and up-to-date research further ensure the quality of our recommendations.
Our Top Picks At A Glance:
How The DIY Works Team Tests & Rates The Security Lights
As we own a number of properties that we want to safeguard, we've installed multiple different types of security lights over the years. For example, if there isn't a power supply available, we've opted for a solar-powered or battery-operated security light. However, if we need as much light as possible, we always install a mains-powered alternative that offers maximum light output.
Richard Morgan/DIY Works
As you can see in the image above, this property has a relatively large garden, so went we with a powerful security light that featured a long-range motion sensor. The range of the motion sensor was important because we wanted to ensure it picked up motion in all corners of the garden.
To keep up our commitment to testing and reviewing the latest security lights (for this article), we always try to upgrade the lights where possible. Below are two examples of the latest outdoor security lights that we've installed.
Richard Morgan/DIY Works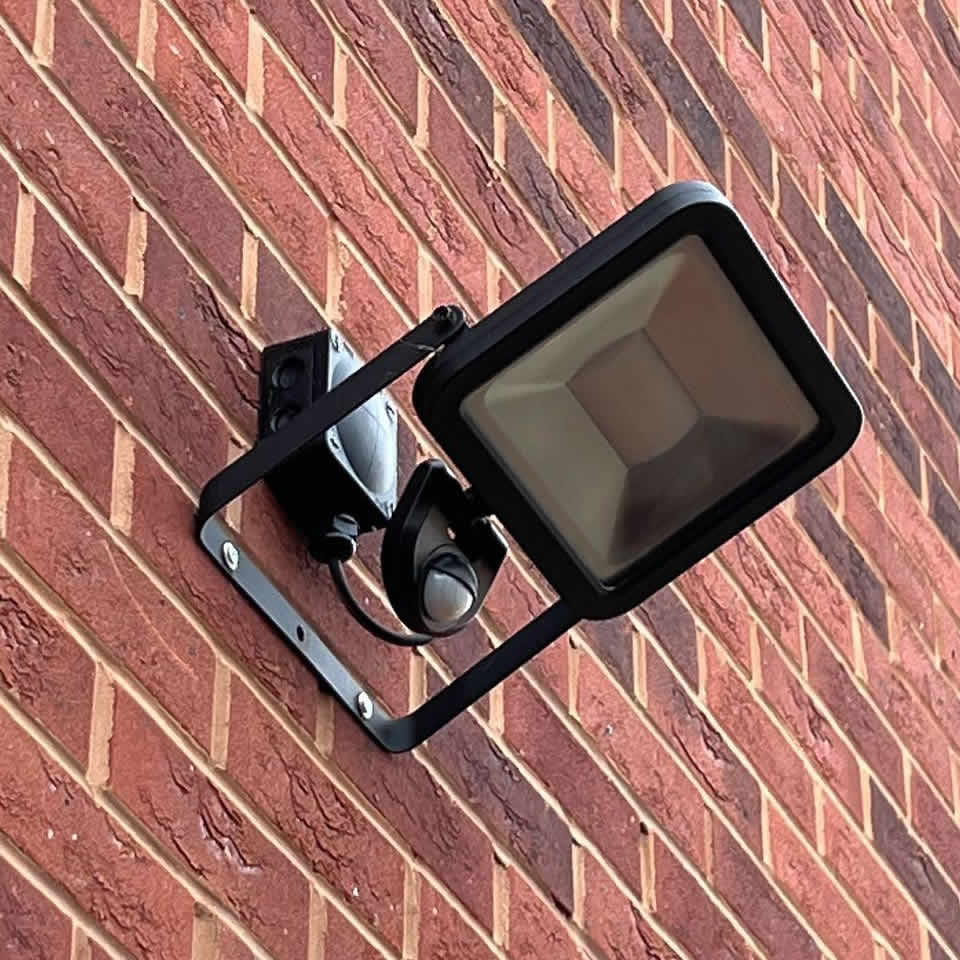 Richard Morgan/DIY Works
As well as our experience of using multiple security lights, we also based our recommendations upon hours of research and a number of factors. Some of the factors that we took into consideration included the type, motion sensor range, light output, ease of installation, construction quality, additional features, warranty and value for money.