Although you can use a smart thermostat to control your home's heating, a smart radiator valve allows you to operate the radiators separately. They are a great addition to any central heating system because they allow you to have complete control of any radiator via a smartphone application or even through voice commands and other smart devices.
When compared to standard thermostatic radiator valves, the smart alternative is a great upgrade. The added convenience of simply programming schedules as well as other intuitive functionality make them a worthwhile investment. However, it's important to note that they may require a smart system/controller and they aren't standalone. This is due to the internet connection requirement, which allows them to be remotely controlled via a smartphone app.
To help you choose a suitable smart TRV for your central heating system, our hand-picked selection features top-performing valves chosen through our first-hand experience using multiple, the latest research and testing.
Our Top Picks At A Glance:
How The DIY Works Team Tests & Rates The Smart TRV's
Controlling our properties with a variety of smart radiator valves has not only made us more energy efficient but it's also far more convenient too. Although they aren't the cheapest accessory, they've paid for themselves already in our home and we would highly recommend them. When compared to early versions, the latest range of smart TRV's also look far better too. As you can see in the photo of one of our Tado radiator valves, the design isn't obtrusive and it looks great when installed to a radiator.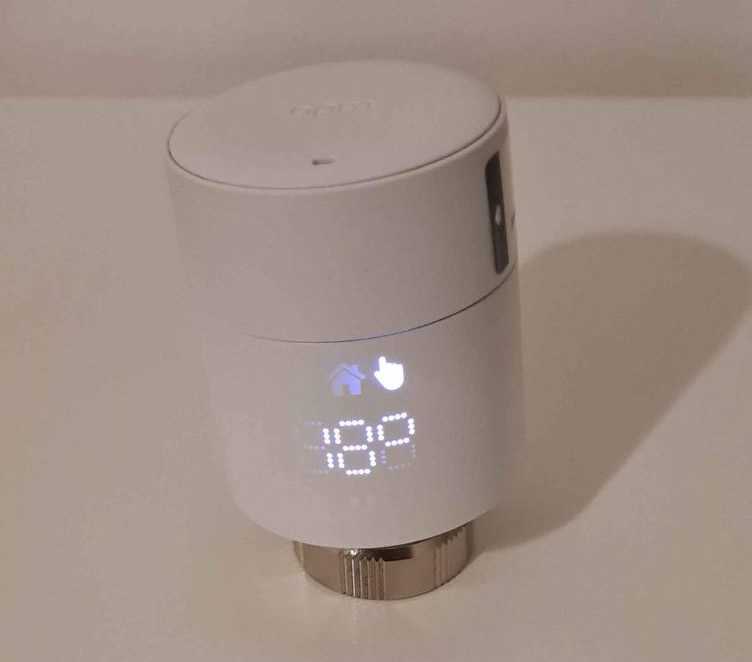 Richard Morgan/DIY Works
As well as our experience of using a range of smart TRV's, we also based our recommendations upon hours of research and a number of factors. Some of the factors that we considered included their connectivity, compatibility with other smart devices, supplied hardware, programmable modes, design, warranty and value.
As shown in the photos below, we installed and tested both the Hive and Tado smart radiator valves. When installed to the radiator, they both looked great and clearly displayed the temperature and its status (i.e. "OFF").
Richard Morgan/DIY Works
Richard Morgan/DIY Works
---
In order to test out the various smart radiator valves, we also had to install different smart heating systems. For example, as shown in the image, to install and test the Hive smart TRV's, we replaced all of the valves in the house and also installed a new thermostat.
Although we didn't have to replace all the valves, we decided to do it primarily to have full control of the heating within one of our Airbnb's. Therefore, using the Hive application on our phone allowed us to heat up certain rooms of the property.
Richard Morgan/DIY Works