Telescopic ladders are extremely versatile because they are lightweight, easy to transport and able to collapse to approximately a third of their maximum height. Whether you're a professional tradesman or DIY enthusiast, they'll allow you to easily access anywhere.
Depending upon your requirements, many brands offer telescoping ladders that can adjust into an "A" position. This is a highly desirable feature because it increases stability and makes it even more versatile. However, it's worth pointing out that this configuration often comes with a premium price tag when compared to standard telescopic ladders.
To assist you in selecting the right set of telescopic ladders, our handpicked selection lists top-performing models, chosen based on our first-hand experience using multiple. Our testing and up-to-date research further ensure the quality of our recommendations.
Our Top Picks At A Glance:
How The DIY Works Team Tests & Rates Telescopic Ladders
Telescopic ladders are a popular tool in the DIY Works office and collectively, we own several sets. From accessing lofts to cutting tree branches, the list of applications they can be used for is endless.
During our ongoing testing of telescopic ladders, we analyse their build quality, usability and safety features. As you can see in the photos below of a recent set we tested, the ability for it to extend and collapse into a compact size is the main selling point. They are so versatile and it's clear to see why they are becoming increasingly more popular.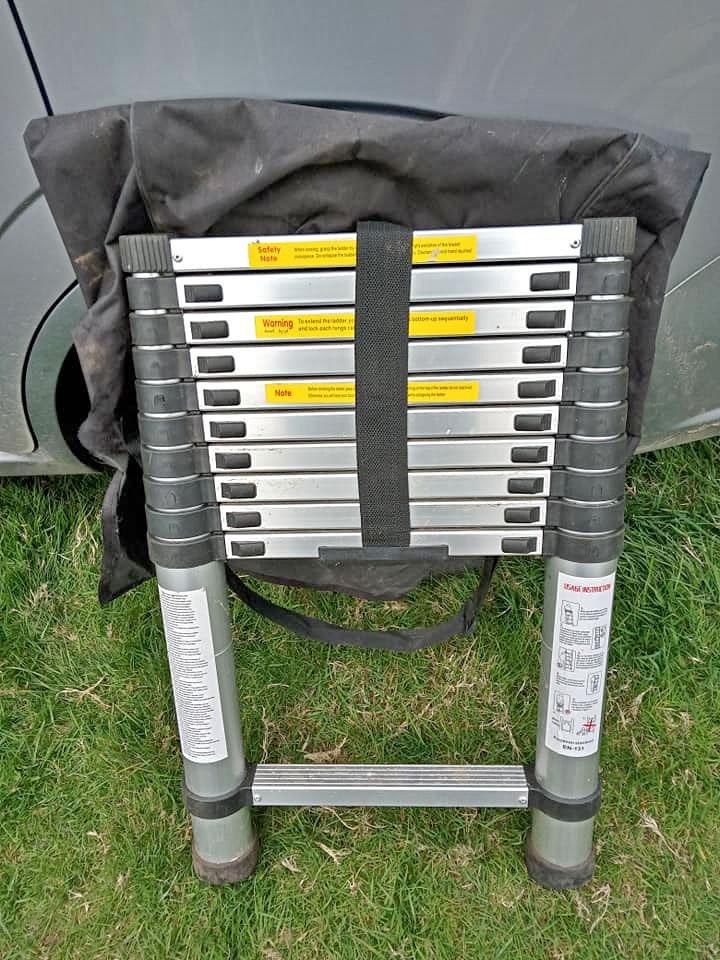 Richard Morgan/DIY Works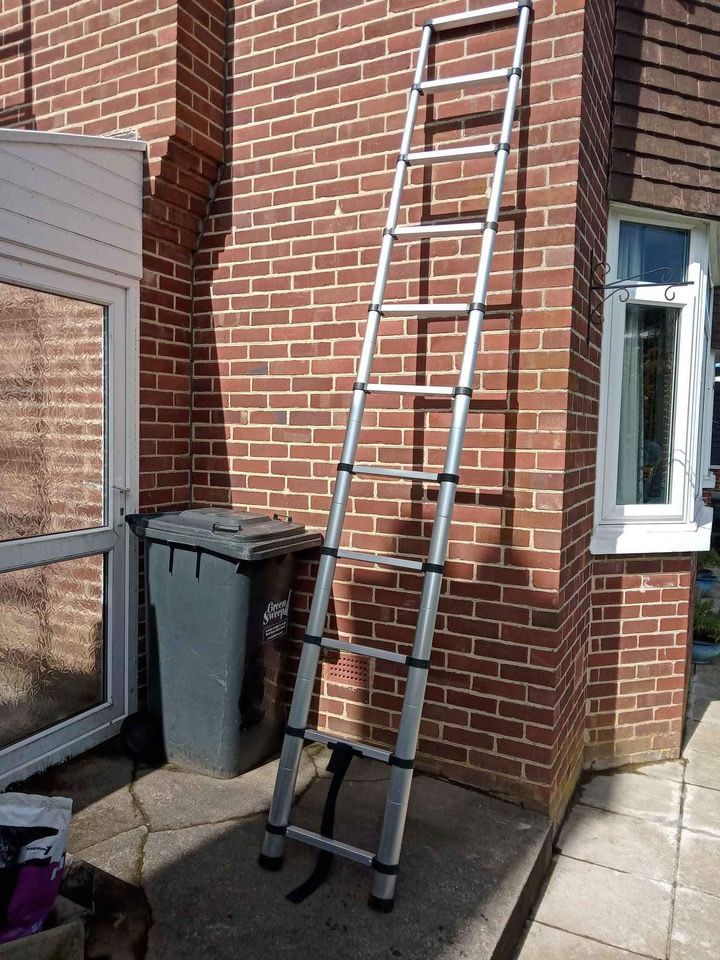 Richard Morgan/DIY Works
To keep up our commitment to reviewing and testing the latest telescopic ladders (for this article), we are continually testing the latest offerings from top brands. This means that when we notice a brand has released a new and improved set, we will attempt to upgrade our current telescopic ladders for testing (where applicable).
As well as testing and our experience of using multiple telescopic ladders, we also based our recommendations on the latest research and several factors. Some of the factors that we took into consideration included the ladder's build quality, usability, load capacity, safety features, weight, height options, warranty and value for money.