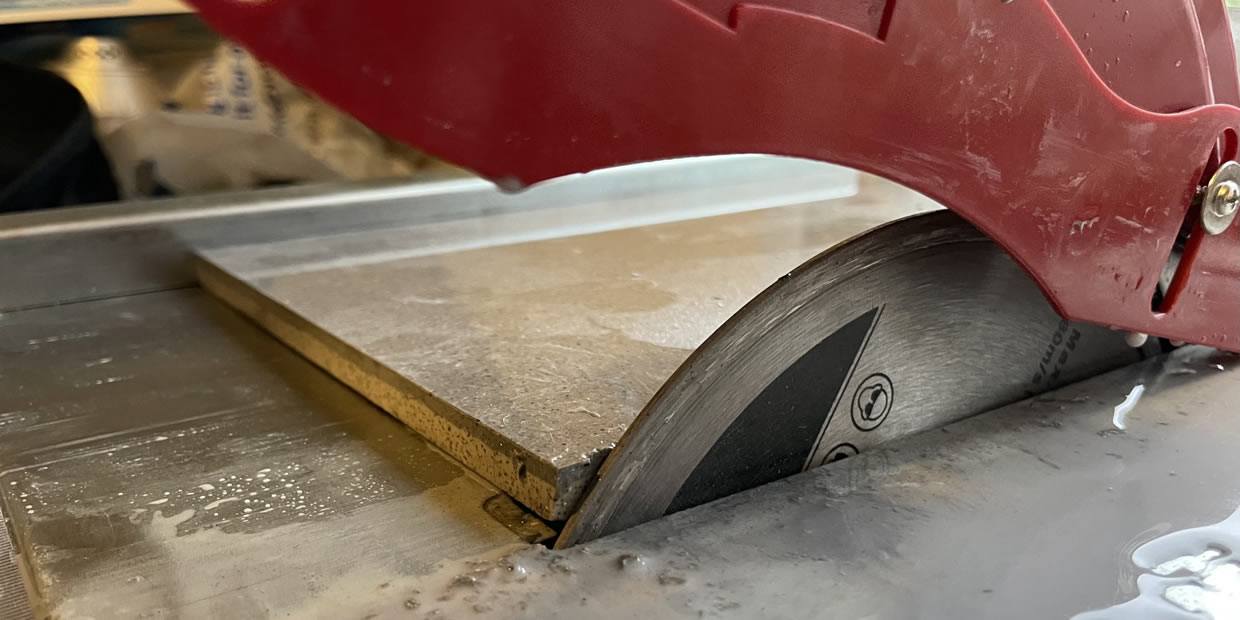 To achieve flawless cuts for your tiling projects, having the right tool can make all the difference. Tile cutters, available in both manual and electric variants, are essential for accurately cutting tiles and there are plenty of cutters to choose from at your disposal.
When deciding between electric and manual tile cutters, the type of tiling project may determine which is the best cutter to use. For example, manual tile cutters are ideal for carrying out straight, accurate cuts and they are very easy to use. However, you are often limited to the type and size of tile you can cut and it can be easier to break the tile too.
Electric tile cutters on the other hand require minimal physical effort and they can be used to achieve precise cuts on a range of tiles. However, they do have some negatives as they are more expensive, require a power source, can be noisy and achieving perfect straight cuts can be challenging as the diamond blade can cause chips to certain types of tile.
If you are unsure of which tile cutter is best suited to your tiling project, we created an in-depth guide to cutting tiles where we use both types of tile cutter.
To assist you in selecting the right tile cutter, our handpicked selection lists top-performing models, chosen based on our first-hand experience cutting a variety of tiles. Our testing and up-to-date research further ensure the quality of our recommendations.
Our Top Picks At A Glance:
How We Rated
A tile cutter is an essential tool for any type of tiling and we've had the pleasure of using a variety of both manual and electric tile cutters over the years. From cutting small ceramic tiles for a kitchen backsplash to professional tiles cutters that we've used for cutting thick porcelain tiles, we've tested multiple as shown in the photos below from recent projects.
During our ongoing testing, we analyse the tool's build quality, accuracy (guides and measurements), ease of use, blade quality, portability and any additional features that it has to offer.
David White/DIY Works
David White/DIY Works
To keep up our commitment to reviewing and testing the latest tile cutters (for this article), we are continually testing the latest tools from top brands in the UK. This means that when we notice a brand has released a new and improved tile cutter, we will attempt to buy it and put it to the test (where applicable).
David White/DIY Works
David White/DIY Works
Below is a video that we posted on our YouTube channel that shows us testing one of our top-rated electric tile cutters. As you can see in the video, we were able to precisely cut the tile with ease and as it's water-cooled, the machine keeps the blade cool to prevent the tile from cracking.
As well as our testing and experience using multiple tile cutters, we also based our recommendations on the latest research and several factors. Some of the factors that we took into consideration included the tile cutter's build quality, accuracy (guides and measurements), portability, ease of use, cutting capacity, tile compatibility, safety features, blade quality, noise level, warranty and value for money.