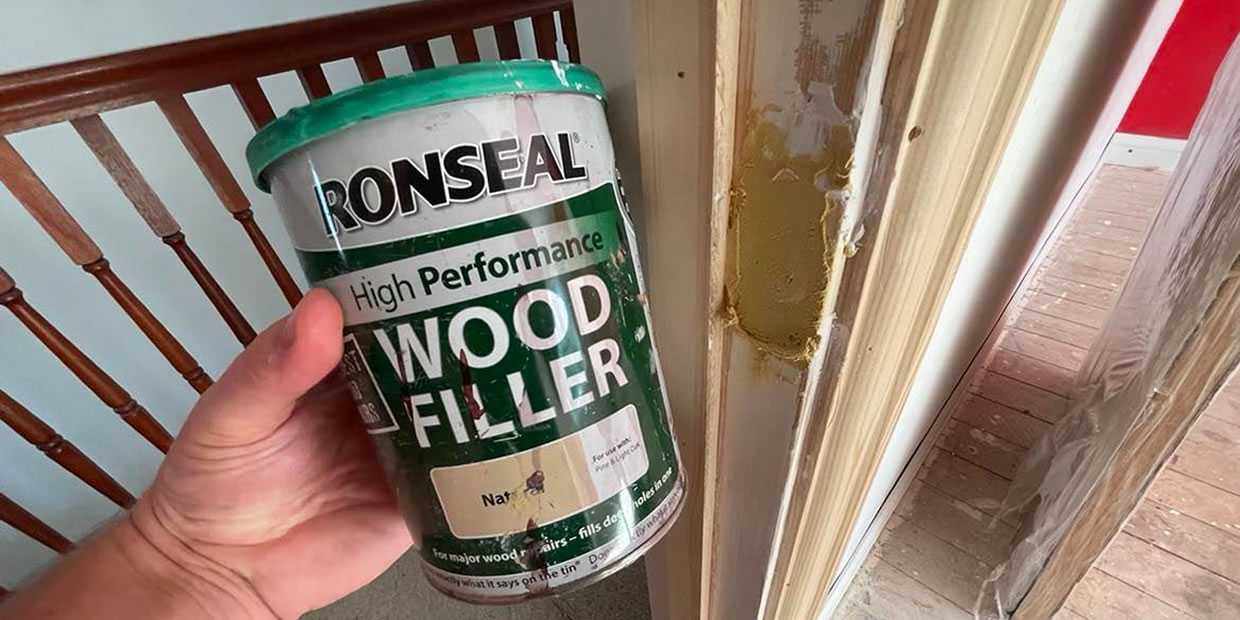 Wood fillers work wonders in fixing imperfections in various wood types. Ready-mixed or 2-part, they can be sanded for a flawless finish and many can also be drilled once dry.
With options for both interior and exterior wood as well as a variety of shades to match your needs, they are versatile solutions to repairing wooden surfaces with ease.
To help you choose a suitable wood filler, our hand-picked selection features top-performing formulas chosen through our first-hand experience repairing a range of wood types and imperfections, testing and the latest research.
Our Top Picks At A Glance:
How The DIY Works Team Tests & Rates The Wood Fillers
Over the years, we've carried out numerous repairs on wooden surfaces as well as multiple upcycling projects. This has meant that we've used a number of wood fillers in order to achieve the finish required.
Below is an example of where we tested a wood filler on a damaged oak door. This particular door was dropped and as you can see, it had chipped the oak in multiple areas. However, with the use of a wood filler (we used the High Performance filler by Ronseal), we were able to repair most of the imperfections. Unless you know what you are looking for, the damage to the oak is very hard to see and we would say the wood filler did a great job at repairing it.
David White/DIY Works
David White/DIY Works
As well as our experience of testing wood fillers on a range of surfaces, we also based our recommendations upon hours of research and a number of factors. Some of the factors that we took into consideration included the filling depth, drying time, ease of application, quality of the finish, compatible wood surfaces, size and value for the money.