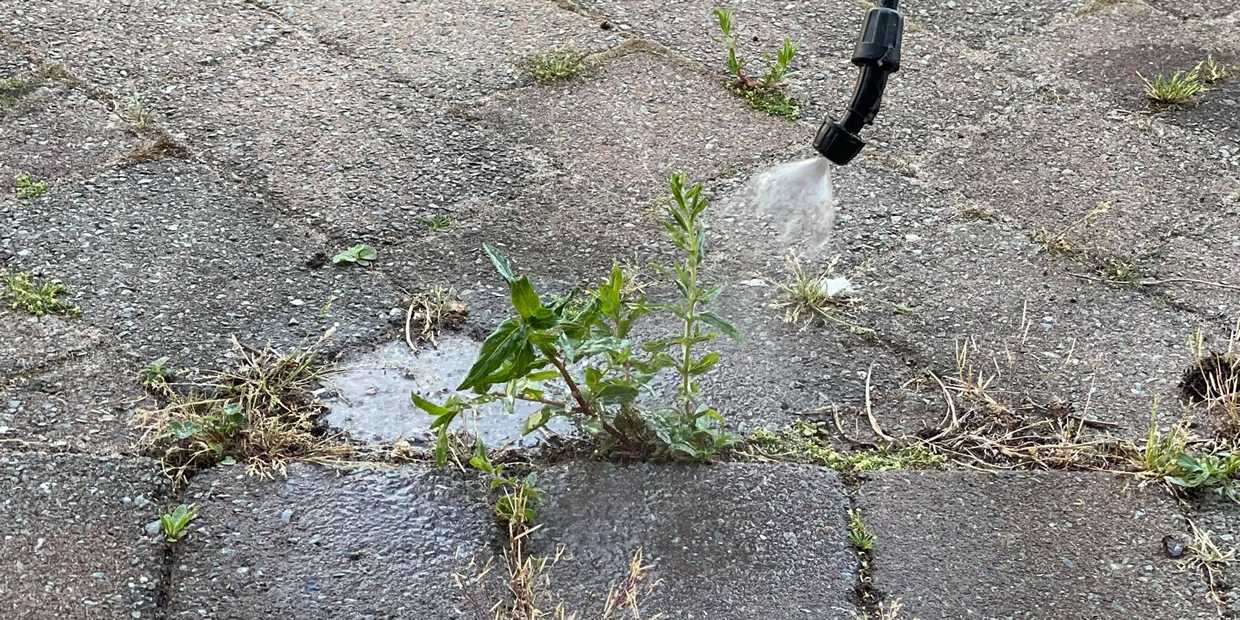 Addressing persistent weeds demands a strong weed killer that's capable of eradicating the roots. With options ranging from convenient ready-to-use spray bottles to water-diluted glyphosate formulas, you have a variety of weed killers at your disposal.
To help you choose a suitable weed killer, our hand-picked selection features top-performing formulas chosen through our first-hand experience killing a range of weed types in various applications, testing and the latest research.
Our Top Picks At A Glance:
How The DIY Works Team Tests & Rates The Weed Killers
Whether you go to your local gardening store or shop online, you will find that there are hundreds of weed killers to choose from. However, to help you find the best, we've carried out plenty of testing and hours of research.
Types of testing we've carried out included using weed killers on lawns, block paving driveways and many other common locations. We also tested weed killers that came in a spray bottle such as the Roundup Fast Action as well as super strong glyphosate formulas that we applied to the weeds via a pump sprayer as shown in the photos below.
Archie Rich/DIY Works
Archie Rich/DIY Works
Below is a video that we posted on our YouTube channel that shows us testing a glyphosate-based formula that we diluted and applied using a pump sprayer. As you can see in the video, the application is very easy and we simply pressurised the sprayer using the pump and used the wand to direct the formula into its intended location.
To give you an idea of how fast weed killers take, below are day-by-day results after applying a glyphosate weed killer. As you can see from our testing of the product, it had proven to be very successful and after raking away the dead weeds, the patio area was weed-free and no further weed killing was necessary.
Archie Rich/DIY Works
Archie Rich/DIY Works
Archie Rich/DIY Works
As well as testing and our experience using a range of different weed killers, we also based our recommendations on the latest research and several factors. Some of the factors that we considered included their strength, ease of application, effectiveness on all types of weeds, coverage and value for money.