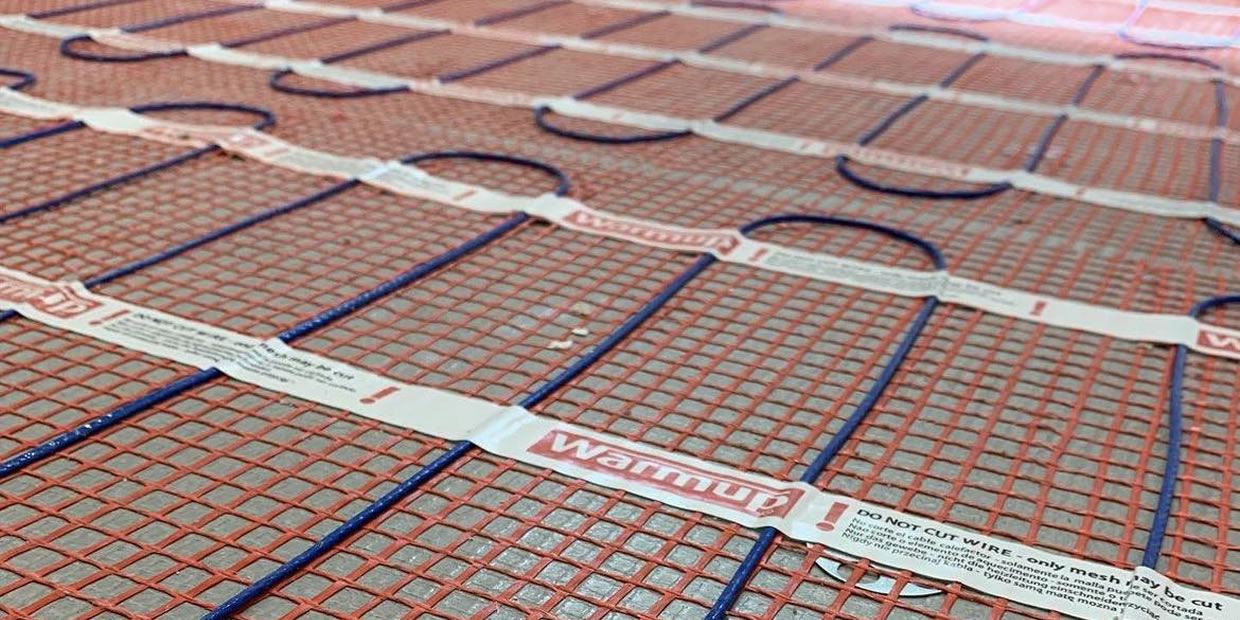 Electric underfloor heating is a modern and efficient way of heating your home and it uses cables or mats to generate radiant heat that rises from the floor.
However, before opting for the first kit you see, it's important that you take accurate measurements beforehand. This is because many of the mats included within the kits can't be cut and this can make the installation more challenging.
Just as important as the size is whether or not the kit is compatible with your flooring because some may be suitable for tiles whereas others are designed for laminate.
From our experience, electric underfloor heating can be easily installed by most keen DIY'ers and it's a great way to increase the warmth in a cold room.
To help you choose the right electric underfloor heating for your home, our hand-picked selection features top-performing kits chosen through our first-hand experience installing them under tiles, laminate and carpet, testing and the latest research.
Our Top Picks At A Glance:
How The DIY Works Team Tests & Rates Electric Underfloor Heating Kits
When compared to warm water systems, electric underfloor heating is much simpler to install and many kits can be installed yourself relatively easily.
We have experience installing multiple systems that involve underneath tiles to laminate and it's certainly a task any keen DIY'er can accomplish.
All of our recommendations come as complete kits and are ready to install out of the box. During our ongoing testing of the kits, we analyse their build quality, ease of installation and operation, thermostat and heating performance.
As you can see in the images below, we recently installed electric underfloor heating in an extension of a house we were renovating to act as a primary heat source.
After laying down the mats, we tested that they were working using a multimeter (we highly recommend doing this) before laying the screed.
Once the screed had dried, we then continued to tile the floor. For this particular installation, we opted for a WiFi-enabled smart thermostat to control the heating as we personally find them much easier to set up and control.
Richard Morgan/DIY Works
Richard Morgan/DIY Works
To keep up our commitment to reviewing and testing the latest electric underfloor heating kits (for this article), we are continually testing out the latest offerings from top brands in the UK. This means that when we notice a brand has released a new and improved kit, we will attempt to purchase it and put it to the test (where applicable).
Richard Morgan/DIY Works
Richard Morgan/DIY Works
As well as our testing and experience installing multiple electric underfloor heating kits, we also based our recommendations on the latest research and several factors.
Some of the factors that we took into consideration included the kit's build quality, supplied hardware and thermostat, heating performance, ease of installation and operation, compatible flooring, warranty and value for money.