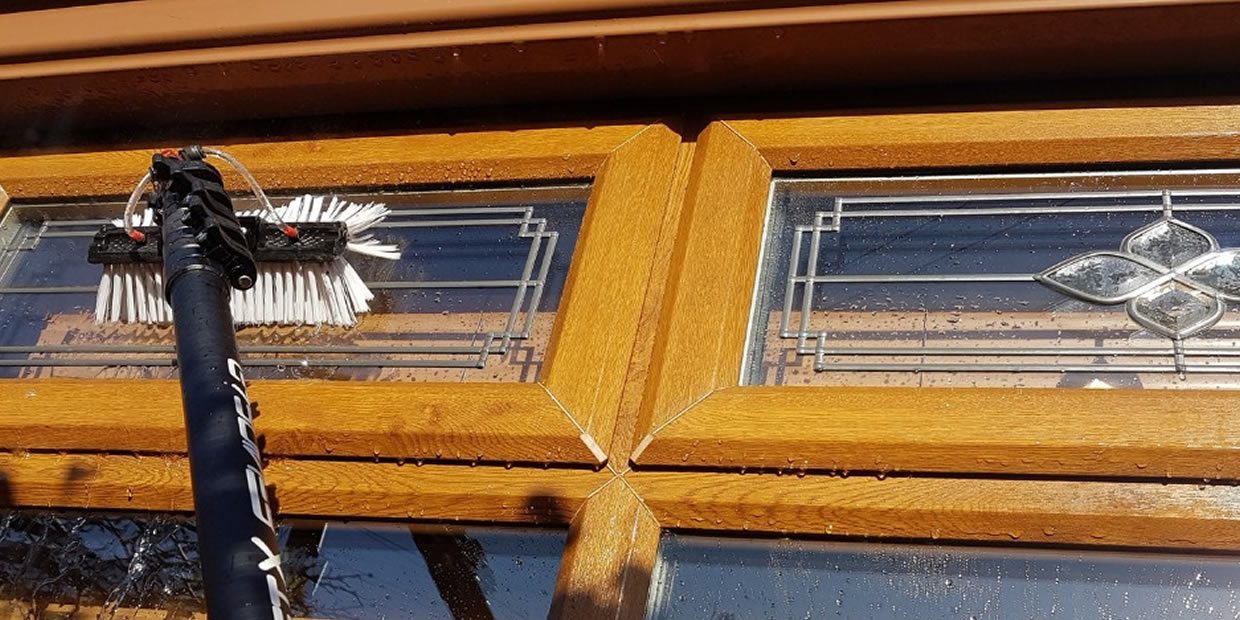 Say goodbye to tedious ladder climbs and bucket hassles by using a water-fed window cleaning pole. Whether you need to tackle dirty windows, solar panels, fascias or soffits, there are multiple kits to choose from that cater to all budgets and experience levels.
Although cleaning windows with a window vac provides great results, it's very difficult to use for windows that aren't on the ground floor. Therefore, this is where telescopic water-fed window cleaning poles become very useful as they can easily extend up to 50 feet+.
To assist you in selecting a suitable water-fed-window cleaning kit, our handpicked selection lists top-performing kits, chosen based on our first-hand experience using multiple telescopic water-fed poles to clean windows and other surfaces. Our testing and up-to-date research further ensure the quality of our recommendations.
Our Top Picks At A Glance:
How The DIY Works Team Tests & Rates The Telescopic Window Cleaner Kits
As we own and manage several properties (Airbnb's and rentals), we find ourselves cleaning windows, fascias and soffits regularly. This means that we've had the pleasure of testing several telescopic window cleaners and this includes budget to professional kits with multiple attachments that make the task of cleaning far easier.
During our ongoing testing, we analyse the kit's contents, how easy the pole is to extend and use, effectiveness in all cleaning applications and build quality.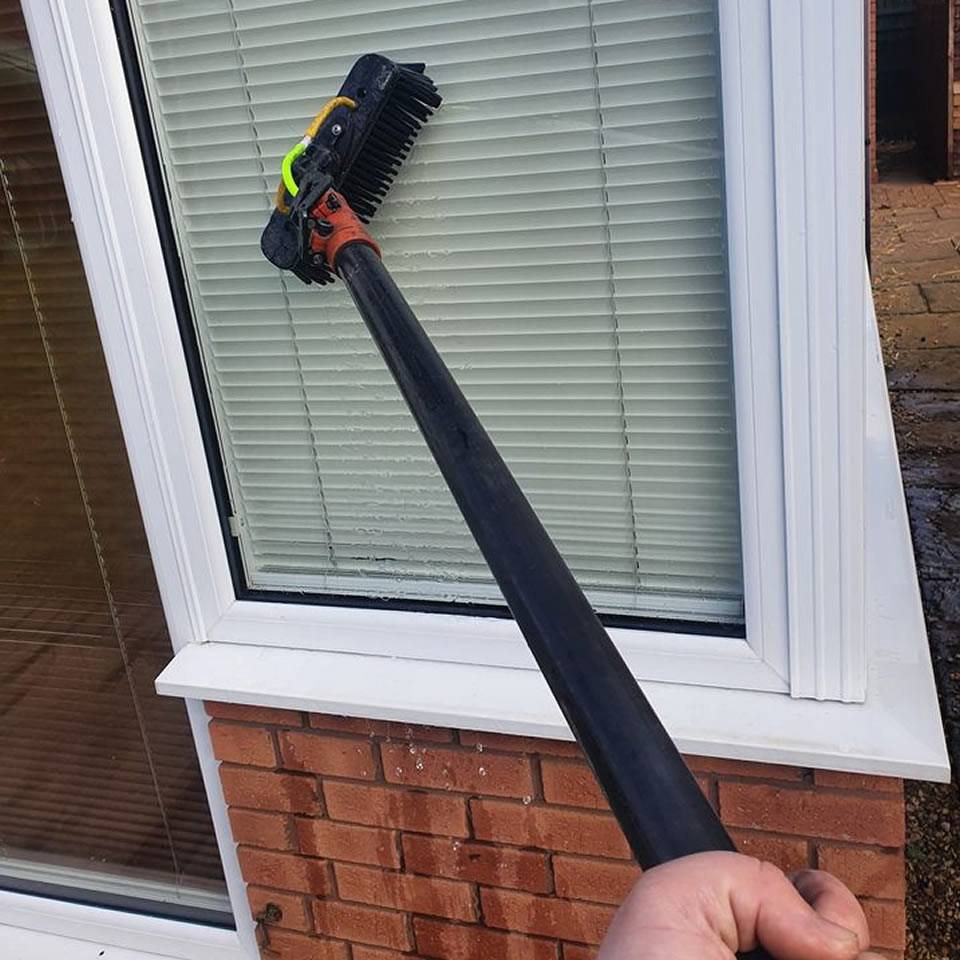 Richard Morgan/DIY Works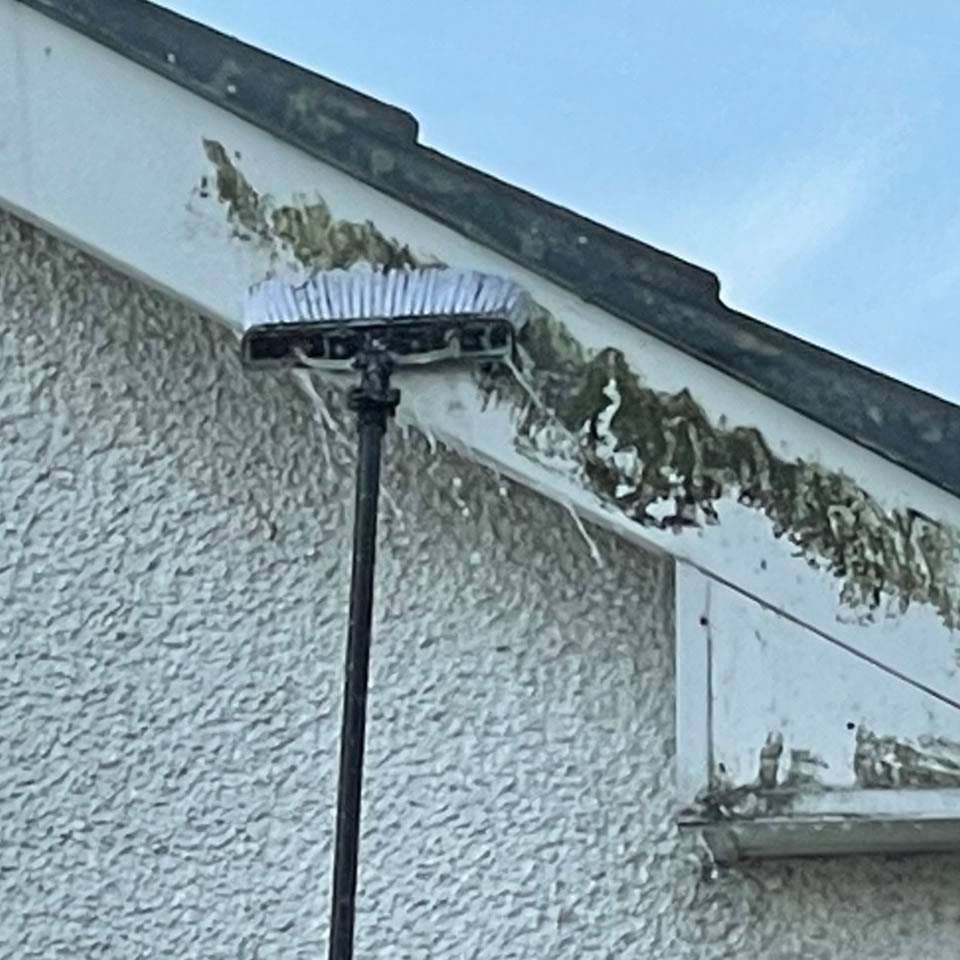 Richard Morgan/DIY Works
Below is a video that we posted on our YouTube channel that shows us testing one of our top recommendations. As you can see, we are reaching over 20 feet high and scrubbing away years of dirt upon a fascia.
To keep up our commitment to reviewing and testing the latest window cleaning pole kits (for this article), we are continually testing the latest kits offered by top brands in the UK. This means that when we notice a brand has released a new and improved kit, we will attempt to buy it and put it to the test (where applicable).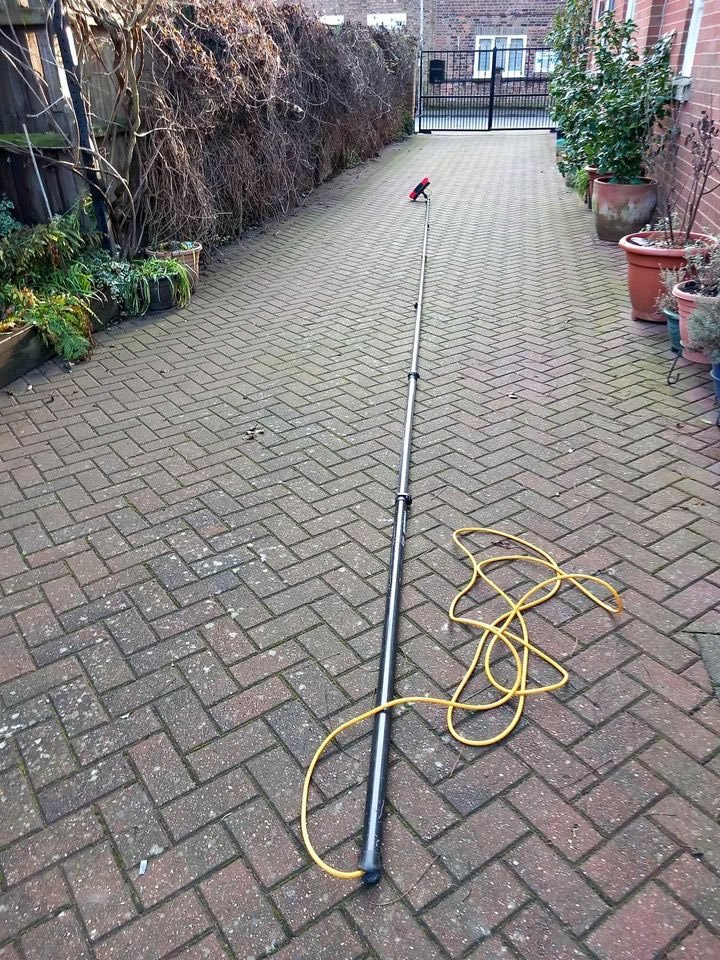 Richard Morgan/DIY Works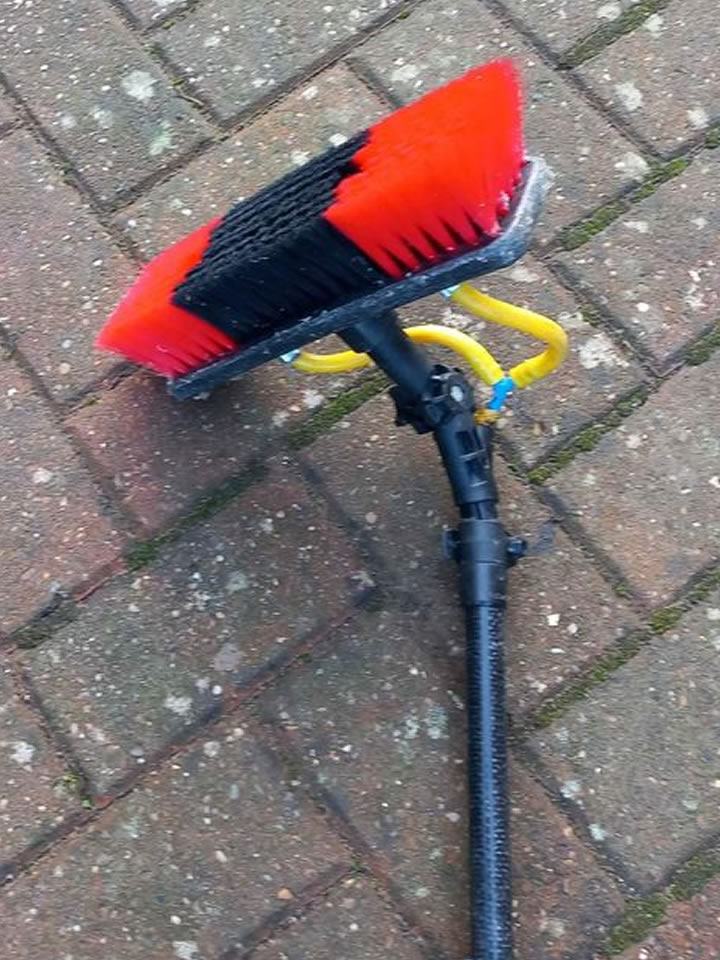 Richard Morgan/DIY Works
As well as our thorough testing and experience using multiple telescopic window cleaners, we also based our recommendations on the latest research and several factors. Some of the factors that we took into consideration included the kit's build quality, the inclusion of a soap dispenser, supplied attachments, usability, warranty and value for money.