When it comes to choosing the perfect shower tray for your bathroom, there are so many options at your disposal. However, by measuring the amount of available space, you'll be able to narrow down your search and make a decision based on your personal design preferences.
Whether you choose a square, raised or quadrant shower tray, all of the different types can be installed relatively easily with careful planning. If you haven't installed a shower tray before, we wrote an in-depth guide on the installation process during a recent project we undertook.
To assist you in selecting a shower tray, our handpicked selection lists top-performing trays, chosen based on our first-hand experience installing and using a range of designs. Our testing and up-to-date research further ensure the quality of our recommendations.
Our Top Picks At A Glance:
How The DIY Works Team Tests & Rates Shower Trays
As we own a number of properties (Airbnb's and rentals), we have plenty of experience with regards to replacing or installing new shower trays.
One of our most recent installations (that we wrote a tutorial guide on) can be seen in the photos below but we've installed a number of different types over the years.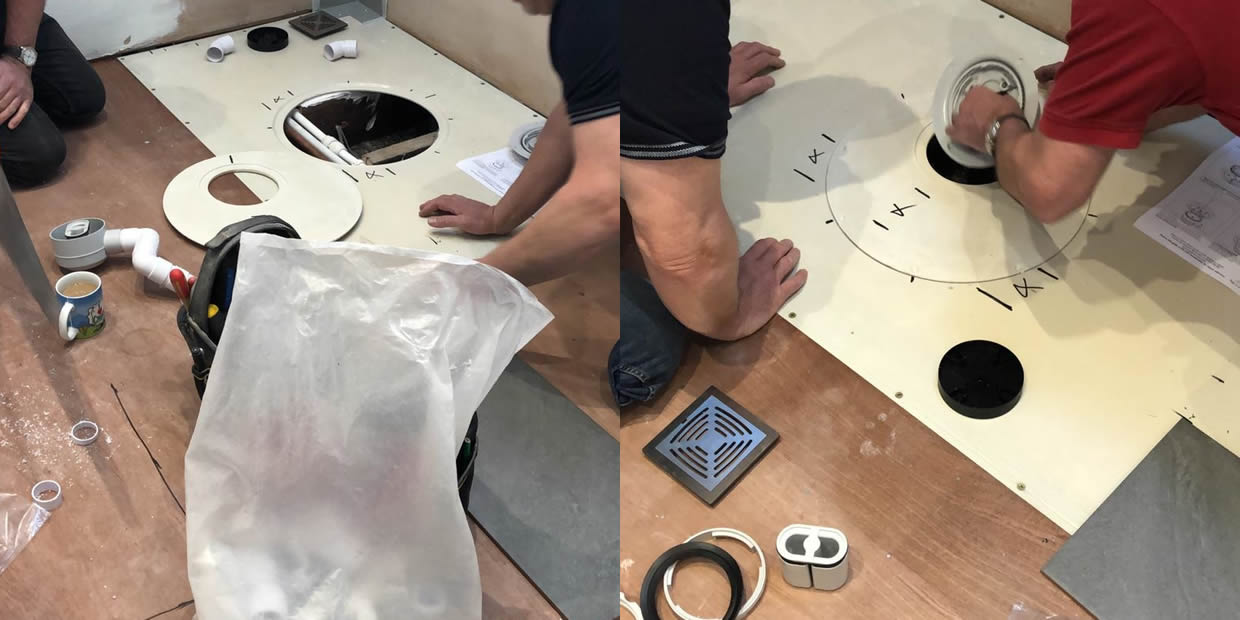 Richard Morgan/DIY Works
To keep up our commitment to reviewing and testing the latest shower trays (for this article), we are continually testing out the latest offerings from top brands in the UK. This means that when we notice a brand has released a new and improved tray, we will attempt to put it to the test (where applicable).
Below are examples of other types of trays we've installed in some of our other properties (we also recommend these in our roundup).
Richard Morgan/DIY Works
Richard Morgan/DIY Works
As well as our experience of installing multiple shower trays, we also based our recommendations on the latest research and a number of factors. Some of the factors that we took into consideration included the shower tray's build quality, design, fixtures and fittings, sizes available, warranty and value for the money.